Today I am going to show you how to take a 12" $1 store foam wreath and turn it into an 18"-20" holiday decoration. This wreath is on display and for sale at
Dinah's On D St.
Bookstore. Please feel free to contact her or myself if you are interested in purchasing it.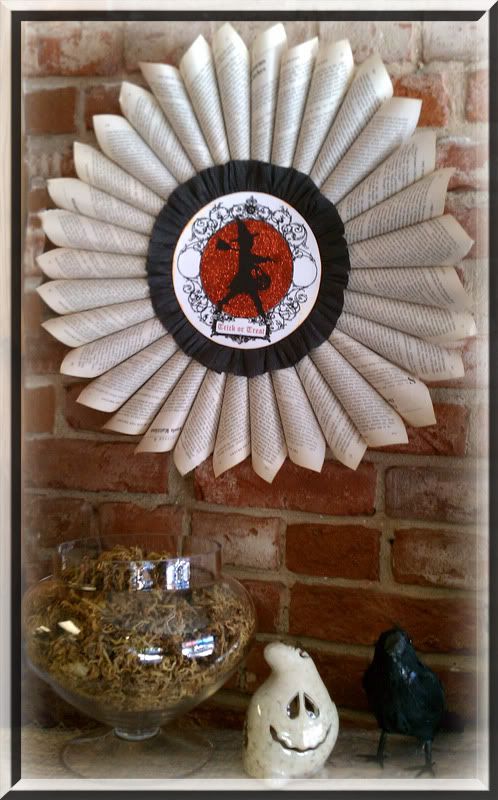 Begin with a $1 wreath from the Dollar Store. Some Acid Free Glue from
Helmar
and a smidgeon of water. I thinned out the Acid Free glue with a bit of water in a disposable cup. Using a brush with the glue and strips of newspaper strips to the wreath. I chose this glue because of the finish it has when it dries. It sealed the paper with tough, flexible surface.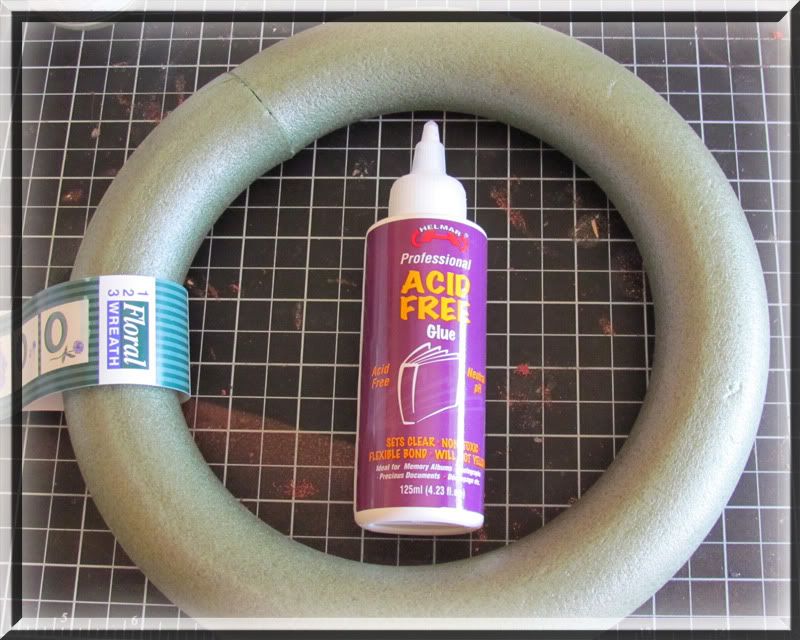 Once the wreath is dry use
Helmar Premium Craft Glue
to help adhere book pages that are rolled and stapled in a cone shape.
Using
Helmar Premium Craft Glue
allows a little slower dry time for you to place and adjust the book pages into a circle and place the points where you like them. Continue all the way around the wreath adding width and volume. You need to have a hole about 5"-6" wide in the center.
Print a circular frame off of the computer on cardstock. Cut a circle around it and ink the edges with a complimentary color to the crape paper in the next step. Place it upside down for the next step.
Using
Premium Craft Glue from Helmar
, glue black (or any other desired streamers) crape paper streamers around the back of the printed frame.
Measure the center of the printed frame and cut a circle out of coordinating (with the desired glitter as seen in the first photo) cardstock to fit inside of it. Spray
Helmar V2 Vellum Adhesive
to cover the entire circle and let it sit (per instructions on the back of the can) for a few minutes.
Then glitter with desired color of glitter. Glue this circle into the center of the printed frame with either some
Helmar V2 Vellum Adhesive or Helmar 450 Quick Dry
. Using a die cut machine cut a silhouette image out of black cardstock and use
Helmar 450 Quick Dry
to adhere it to the center of the printed frame and glittered circle. I used the trick or treat witch image from the Cricut Cartridge "A Child's Year".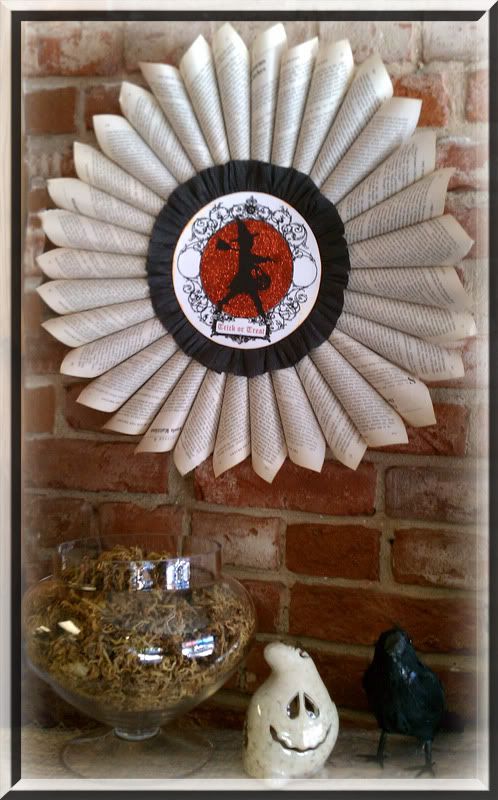 Glue the Printed, glittered image over the center of the wreath and use
Helmar 450 Quick Dry
to glue it down to the inside of the rolled book pages.
Once dry tie a ribbon or string around the top of the wreath to hang it from the back.
Hope you enjoyed this project.